Increased Functionality and Organization
Each component of Abound was designed with the other in mind. That means every feature perfectly integrates with the next to form a more united and efficient workstation. An interchangeable frame and tile system with countless tile options, such as fabric, glass, hard surface, gallery panels, and tool tiles as well raceway or open base frames create a collection that matches whatever design you have in mind. By setting a higher standard today, Abound makes it easy to be ready for tomorrow.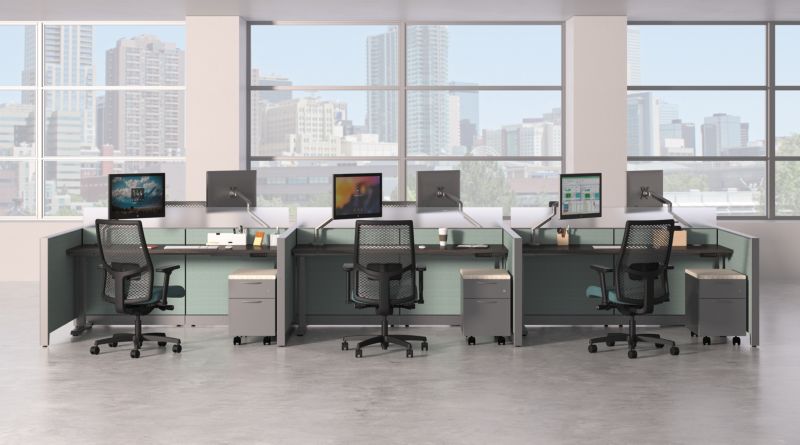 From open environments to teaming spaces and private offices, Abound offers a crisp, modern take on an architectural aesthetic.